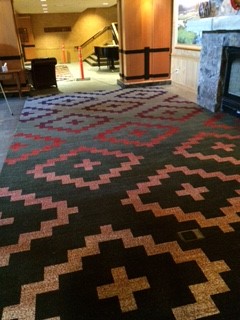 Refresh your home for spring.
Whether you just want to refresh your house by cleaning your carpets and upholstery or you want to get it ready to sell now is the time to get started.  There is nothing like a spring cleaning to make your home feel fresh and new.
Refreshing  your house by putting in new carpet does wonders. You can choose from an assortment of colors and styles. It is amazing how new carpet and fresh paint will make your home feel exciting again.  Coventry has a beautiful showroom with lots of carpet in stock for a quick turnaround.  If you are busy we can come to you with our mobile showroom truck so you can match the carpet samples to your rooms.
Clean your Carpet
Carpets that have absorbed a years' worth of dirt and germs will need a deep cleaning to get them ready for another year of wear and tear.
We recommend you contact a professional cleaner to clean your carpets. Open your windows to speed the drying process, which can take up to several days.
While you are at it cleaning your windows both inside and out will give you a new look on life or at least your yard.