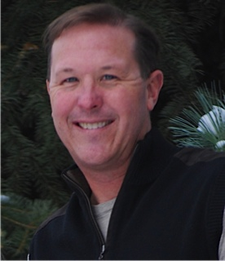 Scot Johnson is one of the founders of Coventry Carpets. For all most 20 years Scot has been selling quality carpets and flooring in the Denver Metro area. Scot has satisfied over 10,000 customers during that time, and is happy to say that repeat customers still keep him busy. His vision when he started this company was to provide the end user a fair price on flooring without sacrificing quality, and customer service.
Scot is always ready and willing to educate customers on carpet and flooring purchases. He has never "sold" carpet to just "sell" carpet. He always wants what is best for his clients, while being observant of budget figures. Scot likes to explain why carpets that may look and feel similar may be world apart in quality and price. In otherwords, he wants you to be satisfied with the purchase for years to come, and have faith that you will refer him to your friends and family.
Scot and his wife, Susie (who also is involved in the business) have 3 daughters.
Contact Scot:
Telephone: 303.669.1176
[contact-form-7 id="460″ title="Contact form"]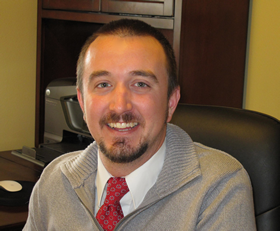 Erik Burns has grown up watching his dad, Tom Burns, install carpet since he was a child and thus, in his words, he has been in the industry as long as he can remember. After moving to Golden, CO in 1996 from Chicago, IL, Erik eventually went on to study Political Science at Colorado State University. On the weekdays he went to class and on the weekends he went home and installed carpet to make ends meet. It was at this time that he developed his knowledge of the installation process, including measuring and seam placement.Shortly after he graduated, Scot Johnson and his dad created the blueprint for what is now Coventry Carpets and Erik made the decision to be part of the team. Since 2007, Erik has become an expert in helping people make better flooring choices and ensuring the end result meets their needs. By combining his installation background and vast product knowledge, Erik can help guide you through your floor covering investment. He now resides in Lakewood, CO and particularly enjoys working with home owners west of Denver specifically Arvada, Golden, Evergreen, and of course, Lakewood.
Contact Erik:



Telephone: 303.359.7450
[contact-form-7 id="460″ title="Contact form"]