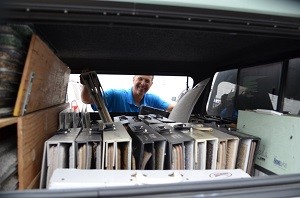 Coventry Carpets is a family-owned and operated referral-based company built on developing relationships with our customers by revolutionizing the way they experience flooring.
Scot Johnson and Tom Burns created the company in response to over 40 years of combined service in the industry. They began with carpet and transformed it into not just a material but to a product that includes not only the carpet itself but also the installation of that carpet. Here are some highlights of why you would like to hire Coventry for your next flooring job:
A+ credit rating for 9 years from the BBB
Lifetime Carpet Installation Warranty
Honest, friendly, reliable sales and installation teams
Family Owned and Operated
Licensed, Bonded & Insured
Stocked Carpet for quick turnaround
Carry top quality products
NO SALES PRESSURE
StainMaster Nylon Showcase Dealer
Mobile Showroom
Free In Home Estimates
Fair pricing without the bait and switch tactics many companies use
We are one of very few companies that guarantee's the installation for the life of the carpet. We have our own installation crews who are all insured and bonded.