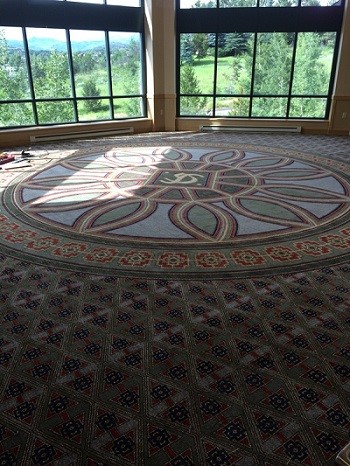 Advantages of Carpet for your Business
Provides Design Options
Carpet is easy to tailor to your needs. There are literally thousands of carpet styles and colors to choose from.  It is easy to create a work environment that reflects your company's culture.
Softens Falls
Carpet is perfect for softening footsteps minimizing falls and injuries if people fall.
Absorbs Sound
Carpet can increase employee productivity by absorbing sounds which is especially beneficial if you have an open office environment.  Carpet  works as a sound barrier between floors by reducing sound carrying around. Carpeting stairs can reduce the noise from foot traffic.
Provides Warmth
Carpet produces thermal resistance.  When it is cold out carpet retains warm air longer.  Carpet creates a comfortable work environment.
Meets Green Building Standards
Carpet that meets CRI's indoor air quality standard can add one full Indoor Environmental Quality Credit.  Green Label Plus carpet is used as a standard for the American Lung Association's Healthy Home program.
Low VOCs
Carpet is the lowest VOC emitter of familiar floor options. Carpet needs less chemicals for cleaning than other flooring materials.  Carpet improves indoor air quality because it traps allergens and other particles until they are vacuumed away.
Money Saver
Carpet can last for an extremely long time with proper cleaning, which saves you money in the long run.