When you think of the best flooring company what do you expect from them?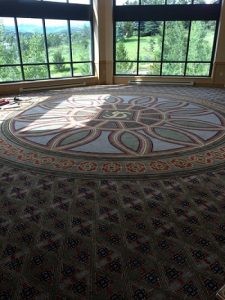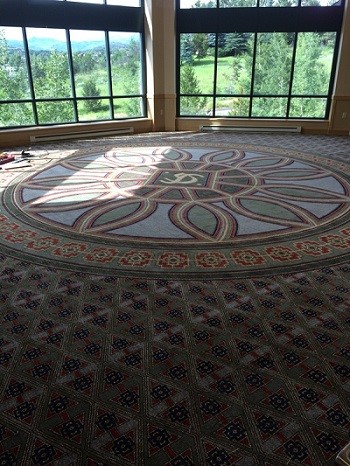 The best quality flooring for the price. For carpeting that means the highest quality in terms of the type of carpet you want such as a pet protect or wool carpeting.. For Luxury vinyl tile you are going to want a waterproof LVT that is built to last for a long time and not fade.  Most people do not know this but having an LVT with built in padding or having some sort of underlay will make it softer to stand on which is important if you spend hours in the kitchen.
The best carpet installation means that the installation is guaranteed for life and that your carpet looks beautiful in every room. Very few companies offer this as they typically use subcontractors and unless you do not like something and bring it up when the job is done you are out of luck. The bottom line is that the life of the carpet will suffer and it will not look as good as it should if it was installed by professionals.
The best price on your flooring is a combination of these factors as you may be able to get a cheaper price on the carpet one place and the installation cheaper somewhere else. For example, the big box stores often advertise free installation on carpeting but they do not tell you that you are getting the cheapest padding available. When you do an upgrade on the padding it is often double the price of what most carpet companies charge. That's how they can offer free installation as we all know nothing is free.
At Coventry Carpets and Flooring we build upon your dreams and provide you the best flooring and the nicest looking rooms for your home.  We will come out to your house with our mobile showroom or you can come into our showroom, with an appointment, to get ideas for your flooring installation project.
Our design consultants have extensive knowledge and can help guide you through the different types of flooring options and the pros and cons of them in specific rooms in your home.  We are one of very few flooring companies in Denver that actually do their own installations for carpeting and luxury vinyl tile.  In fact,  most other retailers sub out their work and you may never see that installer again.   We are one of the only companies in Denver that guarantee's the installation for the life of the carpet because we install it.
When you compare the same carpeting, padding and installation price that Coventry provides you against any of our competitors you will find that we are about 20 to 30% less overall and your installation is guaranteed for life!  That is why Coventry is the best flooring company in Denver.
At Coventry Carpets, we don't just want to sell you carpet one time, we want to provide you this service as long as you are in Denver. We look forward to servicing you and your family for years to come, that's why 90% of our business is word of mouth referrals.
Be sure and see what others are saying about Coventry Flooring by going to the following links.
Better Business Bureau gives us an A plus rating
Google Reviews gives us a 5 star rating
Yelp gives us a 5 star rating
Ask around to friends, family, neighbors, online to see what company is right for you. I think you will find out soon enough that Coventry Carpets is the name that keeps popping up.