Now is a great time to look into new carpeting to make your home beautiful for the spring. Carpet is available with soil, stain, odor, and static-resistant features, and manufacturing techniques have increased its durability and clean-ability.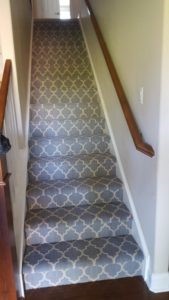 Coventry Carpets is a family-owned and operated referral-based company built on developing relationships with our customers by revolutionizing the way they experience flooring. We build upon your dreams and provide you the best looking rooms for your home. Give us a call today to discuss carpet and flooring options. We can come out to your home with our mobile showroom or you can come into our showroom, with an appointment, to get ideas for your carpet installation project.
Spring is perfect to pick out the type of carpet to you like to beautify your house. Spring is a season of new beginnings and there is no better time to liven up your house than now. You can choose from an assortment of colors and styles. It is amazing how new carpet makes your home look and feel.
Everyone loves new carpeting because it feels so cozy under your feet. New carpeting from an assortment of colors and styles. Here are a couple of our most popular carpet choices:
Stainmaster®'s PetProtect® line is the top choice for people with pets and kids. PetProtect® Nylon Carpeting that is designed to prevent carpet stains with stain-resistant nylon.
STAINMASTER® TruSoft® carpet is a top rated soft carpeting. It feels luxurious under your feet as you walk upon it. TruSoft® carpet is made from specially engineered nylon fibers to give it a super soft feel.
STAINMASTER® ACTIVE FAMILY® CARPET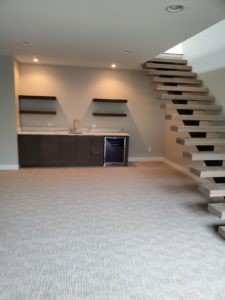 Say yes to your active life with a carpet that lets you have kids and nice things. With STAINMASTER® Active Family® carpet, you don't have to worry about life's messy moments. It resists spills, stains, and soiling, and cleans up in a snap. Did we mention it's also incredibly durable?
Wool Carpeting is a natural fiber and one of most popular types of carpet for. Wool carpet is resistant to moisture and mold. Wool is an extremely long lasting material that wears nicely. Wool is the only natural fiber that is in the top four most popular types of carpeting.
Better Business Bureau gives us an A plus rating
Google Reviews gives us a 5 star rating with 175 reviews
Yelp gives us a 5 star rating with 44 reviews
Coventry is the home of the lifetime installation guarantee! Give us a call today to get started on a new look for your home! We are experts at finding the type of carpeting that will match your lifestyle and the needs of your household. 720.504.6345