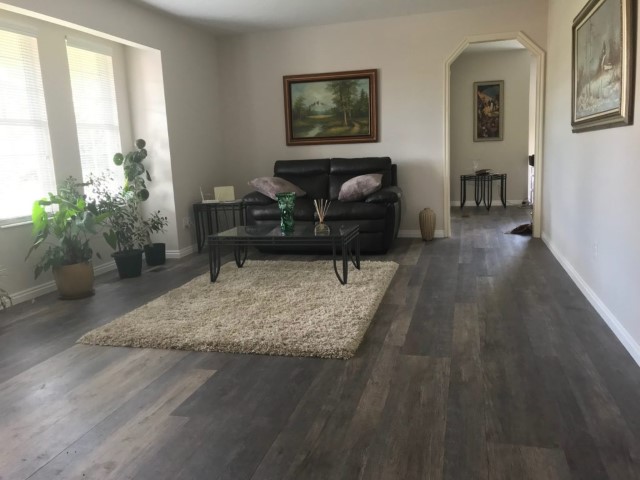 Luxury vinyl tile is the most popular type of flooring currently because it is very durable and affordable.  The cost will be going up soon because of the new tariffs on it.  The tariffs will be starting at 10% in September and going to 25%  in January.  Chinese imports of vinyl flooring  are currently between 55  and 70 percent of the U.S. market.
Many U.S. vinyl flooring and tile makers are pushing for tariffs on Chinese vinyl flooring saying  it will result in more domestic investment and jobs. Importers predict it will lead to higher prices on vinyl products and increase the cost of new homes.
"I can state unequivocally that U.S. manufacturing and jobs would increase if Chinese imports would stop flooding the market," said Brian Carson, president of the North American flooring business for Calhoun, Ga.-based Mohawk.
Congoleum President and CEO Chris O'Connor said the tariffs will help the U.S. industry maintain a focus on product development and better deal with rising Chinese imports.
On the other side of the battle are many flooring industry executives who are against the proposed 10% tariffs on Chinese imports saying the likely price hikes will hurt the industry.
The bottom line is that the tariffs will likely have a small effect now but come January they could have a much larger effect when the 25% tariff starts.  If you are considering vinyl tile for your home of offices you would be advised to start looking now and buy what you need before the end of the year. Vinyl tile is very affordable and durable which is why it is the most popular type of flooring currently. We will have to wait and see what happens in January if the new tariffs take place.
WHATEVER YOUR FLOORING NEEDS
WE HAVE YOU COVERED!
If you are looking for exceptional customer service and the best deals on LVT or carpet in the "Denver Metro" area we are the company for you.  Give us a call to schedule a meeting at our Denver showroom located close to 8th avenue and I-25 or for an in home estimate with our mobile showroom. We will be able to give you a cost for installation after examining the areas you want your LVT or carpet installed.