Carpet Beautifies Your Home!
Coventry is the Best Place to go for Carpet in Denver.
Home of the Lifetime Installation Guarantee
Provides Coziness and Warmth
In colder seasons carpet retains warm air longer, so it is an energy saver. 
Adds Elegance
There are thousands of carpet styles and colors allowing you to personalize your living space.
Enhances Air Quality
New carpet is the lowest VOC emitting choice for your floors today. Carpet works as a passive air filter by  capturing dust  pollens and other particles..
Helps Reduce Sound
Carpet helps absorb all types of sounds. Carpet works as a barrier between floors by helping to block sounds to rooms below. And carpet on stairs helps mask the sound of constant foot traffic.
From sumptuous pastel plush to rugged berber tweeds, carpet is a universally popular floor covering, Broadloom has long been synonymous with comfort and luxury, but in today's eclectic room schemes, carpeting is just one of numerous soft options for a high-fashion floor.
Whether you choose a room-size loose-laid or wall to wall permanently installed over a cushion, this soft floor covering, offers many practical advantages. Broadloom's sweep of color and underfoot comfort gives any room-even sparely set ones-a more "furnished" feeling. Colors can work magic, too. For example, a light hue visually expands a small space, and a dark one cozies up a large room. Carpet in a sunny color can visually warm a room short on natural light. Before you buy carpets, study samples at home, and remember that the color of a room-size carpet will be more intense than the samples.
We are one of only a few companies to be selected as a STAINMASTER® Showcase Carpet Dealer in Colorado.
Stainmaster®'s PetProtect® line is the best choice of carpet for homes with pets. Stainmaster® the leaders in carpet stain protection have developed PetProtect® Nylon Carpeting that is designed to prevent carpet stains with stain-resistant nylon.
STAINMASTER® TruSoft® carpet is one of the top rated soft carpets on the market today. It has a luxurious feel under your feet as you walk around your home.   TruSoft® carpet is manufactured from specially engineered nylon fibers to give it a super soft feel.
Type of material  – STAINMASTER® nylon carpet uses a revolutionary fiber called nylon 6,6. Its  tighter molecular structure of nylon makes it more difficult for stains to penetrate the fiber.
Eliminates static – STAINMASTER® nylon 6,6 carpets contain a number of anti-static fibers. These fibers have a carbon fiber that runs  through the center, and acts like a lightning rod to disperse static electricity.
Soil and stain protection– STAINMASTER® carpet fiber and STAINMASTER® stain and soil technologies are designed to work best together as one structure. STAINMASTER® stain and soil protection never has to be reapplied.
Stand the test of time – STAINMASTER® carpet was introduced in 1986. For more than 30 years STAINMASTER® carpet has been the most trusted carpet brand in the U.S.
Benefits of STAINMASTER® CARPET
• STAINMASTER® carpets come in all types of construction and in over a  thousand colors and styles.
• STAINMASTER® carpets are designed to meet a wide range of user needs including families,  pets, and special needs such as fighting dust and allergens.
• STAINMASTER® nylon carpets use a supreme fiber called nylon 6,6  which makes them stronger,  stain resistant and extremely durable.
• STAINMASTER® carpet stain protection never needs to be reapplied.
If you are looking for exceptional customer service and the best deals on carpet in the "Denver Metro" area we are the company for you.  Give us a call to schedule a meeting at our Denver showroom located close to 8th avenue and I-25 or for an in home estimate with our mobile showroom. We will be able to give you a cost for installation after examining the areas you want your carpet installed.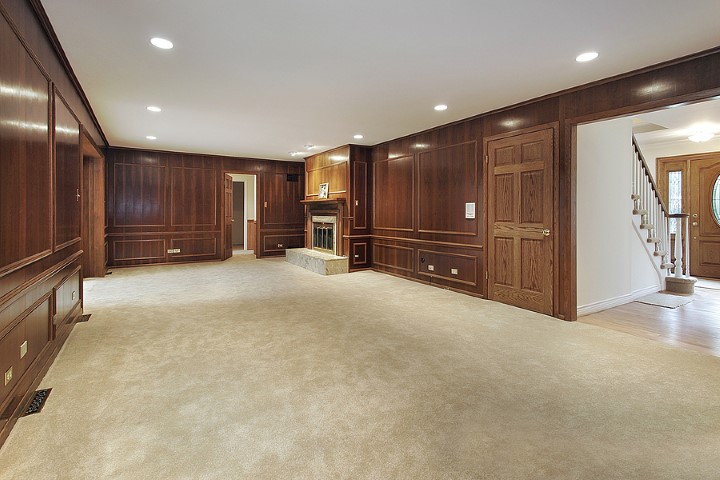 Advantages of Carpeting
Materials and construction give carpeting inherent virtues that may suit your decorating needs.
Broadloom absorbs sound, an appealing feature for condominiums, town houses, and homes with high ceilings.
Yarn construction and surface texture add soft contrast to a room's angular architecture.
As versatile camouflage, broadloom goes over any existing floor, with no need for a new sub-floor, and it hides uneven surfaces and existing floor damage.
Today, carpet is available with soil, stain, odor, and static-resistant features, and manufacturing techniques have increased its durability and clean-ability.