If you would like to have new carpet installed before the holidays, now is the time to start the process.  It typically takes 3 to 4 weeks before it will be installed.  At Coventry we help you choose the type of carpet that best fits your needs and budget.  Our consultants have years of experience assisting homeowners with the type of carpet that best fits their lifestyle and tastes.  Coventry has a beautiful showroom with all types of carpet samples and other flooring options.  We also have a mobile showroom truck and we will come to your home for free so that the carpet can be matched to your décor.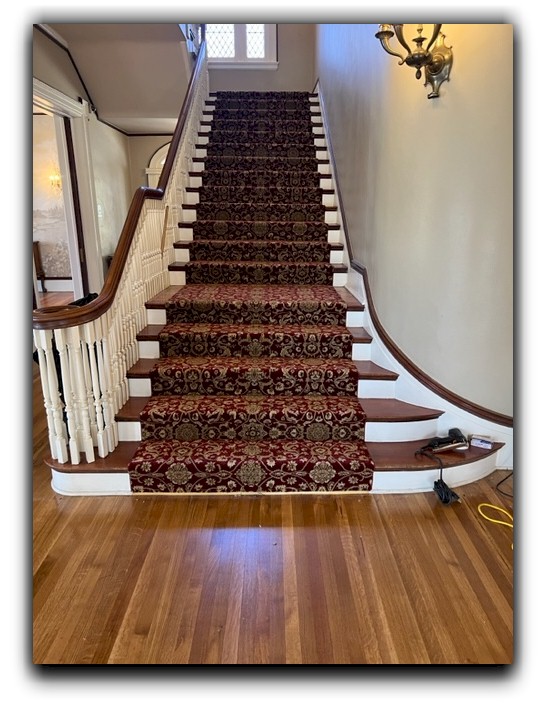 New carpeting gives your home a nice cozy warm feel.  The best part is that you will get to enjoy it every day!  Here are a couple of our most popular carpet choices for highly durable carpet with pet and spill protection built in:
Shaw Pet Perfect https://shawfloors.com/solutions/special-collections/carpet-design/pet-perfect
Andersen TufTex https://andersontuftex.com/collections/collection/pet-perfect-carpet
Dixie Home https://www.dixie-home.com/pages/envisionsd-pet-solutions
Masland https://www.maslandcarpets.com/pages/envision-sd-pet-solutions
A great place to start your search for new carpeting is to look at carpet installation reviews.  There are a lot of companies out there that do carpet installation and you want to find ones that have great reviews, do your job in a timely manner and guarantee their work. You will get a good feel for the company by reading the reviews.  It is important to ask the company if they have their own installers or if they are using subcontractors.   If something goes wrong with the install you will want it corrected without having to go to the company and then the installer. Proper installation is critical to creating a great looking room for a long time.
OUR MISSION: To provide for our customers the highest level of quality carpet and flooring services at competitive prices. To ensure the longevity of our company through repeat and referral business achieved by customer satisfaction in all areas including attention to detail, integrity, and service minded attitudes to our customers and vendors.  We guarantee all our work!
Call us today to set up an appointment to choose your dream carpet and flooring.