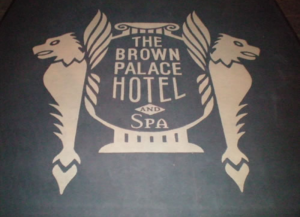 Find the best flooring company in Denver by looking at the information below, and checking out the reviews of the companies that you are considering:
Proper installation is critical to creating a great looking room.  Hiring a flooring contractor can save you a lot of time, headaches and even money in the long run.  If your carpet is not installed properly by professionals the life of your carpet will probably suffer. The right flooring company will understand your unique situation, and work with your budget to make the most of your investment.
Coventry Carpets is a family-owned and operated referral-based company built on developing relationships with our customers by revolutionizing the way they experience flooring.
We build upon your dreams and provide you the best looking rooms for your home.  We will come out to your house with our mobile showroom or you can come into our showroom, with an appointment, to get ideas for your flooring installation project.
We do our best to fit the correct carpet for the application it is intended to be used for. Our goal is to find a carpet that works best for you, and not just sell you any carpet to get the job.
Coventry Carpets guarantees their installation and takes pride in their work.  Our design consultants have extensive knowledge and can help guide you through the different types of flooring options and the pros and cons of them in specific rooms in your home.  We are one of very few flooring companies in Denver that actually do their own installations for carpeting and luxury vinyl tile.
We have some of the best installation crews in the state, and our reputation in the industry is second to none. Most of our installation crews have over 30 years of carpet experience. They are reliable, honest, hardworking and pleasant to have in your home.  Some notable installations that we have done are the "Brown Palace Hotel", "Regis University" and "Briarwood Inn" "Steam Boat Grand hotel"
Click on the links below to see any of our ratings which are all top of the line.
Better Business Bureau gives us an A plus rating
Google Reviews gives us a 5 star rating with 106 reviews
Yelp gives us a 5 star rating with 57 reviews
Ask your friends, family, neighbors, or go online to see what company is right for you. I think you will find out soon enough that Coventry Carpets is the name that keeps popping up.
At Coventry Carpets, we don't just want to sell you carpet one time, we want to provide you this service as long as you are in Denver. We look forward to servicing you and your family for years to come, that's why 90% of our business is word of mouth referrals.