Looking to have new carpet installed in your home?  The first step is going to be deciding on the type and style of carpeting you want and make sure that it matches your home's décor.  How do you decide on where to shop for new carpeting and what type of carpet will suit your home and lifestyle. Do you have kids or pets?  Do you want to have an elegant stair runner installed? Do you prefer to have luxury vinyl tile installed in certain rooms?   There are many things to consider including having a company that will do a great job installing your carpet or luxury vinyl tile.  If there is a problem with the install for any reason will they come back and fix the problem?  If they use subcontractors for the install then this could be a problem.  Many company's use subs including the big box stores.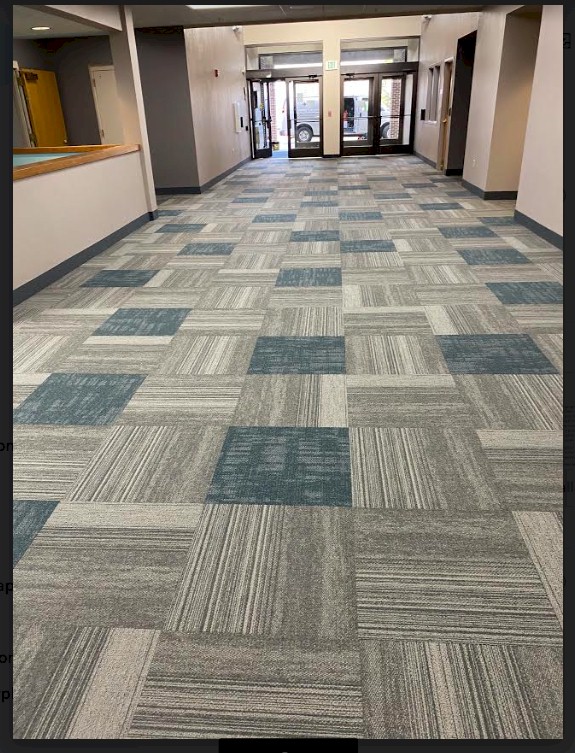 A great starting point is looking at carpet installation reviews.  Asking your friends is also good but be sure to read reviews on Google about carpet installation in Denver.  You can get a lot of great information by reading the reviews from several of the top rated companies.
 Here are some things to look for that will be helpful and also save you a lot of time.
Will they come to your home for free with carpet and flooring samples in order to match the colors and style with your home's décor?  You should see what the carpet will look like in your natural lighting and save time from going store to store.
The person who comes to your home should have extensive experience in the industry and be experts at answering your questions and helping you get the right kind of carpet or flooring for your budget and lifestyle.
Is the installation guaranteed for several years?  We have our own installation crews who are all insured and bonded.  This lets you rest easy knowing that if something did happen you can make one call and we guarantee to make it right!
The best overall price on the carpet and good padding should include the installation for the type of carpet you want, such as stain protectant.
Google Reviews for Coventry
I was looking to have carpet installed in my new home. I found Coventry Carpets via a Google search and because of their great reviews I decided to reach out to them, as I had just gotten a quote from another carpet installer, whose price seemed much too high. Scot responded immediately and he was able to come to my new place within just a few days and brought tons of carpet samples with him. I told him I was interested in the carpet that the other company had quoted me and Scot not only explained the difference between nylon and polyester (I probably just got that wrong) carpet but also quoted me $1000 LESS than the other company had quoted me for the same carpet. Scot only wanted to provide me with what I was interested in – no upselling, no pressure, he just genuinely wanted a happy customer. Once I decided on the carpet, he gave me a quote immediately and Jean contacted me the next day to schedule my install. They were able to install the carpet on the day I needed and the 2-man crew was fantastic, and fast!  They removed the old carpet and had the new carpet completely installed in less than 3 hours! And the workmanship is awesome! I absolutely love the color and feel of the carpet and couldn't be happier! I have already recommended this company to friends and family and should I ever move again or decide to finish my basement, they will absolutely be the first ones I call. On a side note, Jean was absolutely lovely to work with!
We had an outstanding experience with Coventry Carpets and one of its owners, Scot. Coventry installed a new carpet in our home in Feb 2021. We had Scot come to our house to take measurements and see the installation area, rather than visit the showroom. He was able to schedule us in a matter of days and brought many samples to look at.
Scot explained the pros/cons of different carpet materials, piles and cuts, warranties, and the benefits of different types and thickness of carpet pads. We narrowed our choices quickly and settled on a mid-pile carpet and upgraded pad that were installed two weeks later. The carpet is beautiful to look at, soft to the touch, and dampens sound; no longer can you hear someone walking around upstairs.
The installation crew was fantastic – expert carpet installation, no damage to furniture, doors or walls, polite and conscientious about cleaning up and taking COVID precautions when in the house. They checked in with us a few times about the installation to confirm we were happy with the progress.
We had such a great experience with Coventry Carpets. Convenient, organized, respectful, and quality are just a few words I can use to describe this company. From the first visit, there were samples on site that we saw and we immediately liked so we placed our order the same day. When it came time to schedule the installation, it was an easy process that was explained well. Fuhrman (not sure if I spelled that correctly) did an amazing job installing. In fact, there were three other people doing work on our house that day and got their cards because it looked that great. A carpet pad was installed on each of the stairs which has made for a nice cushion as we walk up the stairs, not to mention, so much more quiet (we have two large dogs that trample up and down the stairs). We couldn't be happier with the look of our stairs, thank you Coventry!
In our experience shopping for carpet, we found that installers are usually subcontractors, and at several companies, we would have to pay the installers separately from the carpet purchase. We were concerned that if the installation didn't go well, it might be difficult to get the carpet company to work with us on a resolution, since they don't employ the installers. I brought up this issue with Scot, who explained that although Coventry does work with subs, many of them have worked with Coventry for a long time. He assured us that Coventry would do whatever was necessary to ensure we were fully satisfied with the carpet installation. As it turned out , the installation went perfectly so we didn't need to fall back on Scot's promise, but it's an important issue to consider when making an expensive investment like new carpet. Start to finish, we had an excellent experience with Coventry Carpet, highly recommend!
Coventry Carpets did an amazing job on both of our carpet runners!  They installed the carpet in our house 5 years ago and we called on them again for carpet runners on our stairs. They look amazing!  The installers were friendly, prompt and professional. They also got both sets of stairs done in one day (it was supposed to take two). I would highly recommend them!
We love our new stair runner! The entire team at Coventry was such a delight to work with, from appointment setting to installation. We were able to keep our modern look and the dogs could not be any happier. Thank you for the options, the service, the professionalism, and the follow-up!
OUR MISSION: To provide for our customers the highest level of quality carpet and flooring services at competitive prices. To ensure the longevity of our company through repeat and referral business achieved by customer satisfaction in all areas including attention to detail, integrity, and service minded attitudes to our customers and vendors.  We guarantee all our work!
Google Reviews gives us a 5 star rating with over 244 reviews
Yelp gives us a 5 star rating with over 42 reviews
Better Business Bureau gives us an A plus rating
Give us a call to set up a free in-home appointment with our trained professionals. We help you through every step of the buying process for carpet from selecting colors and fabrics, to providing the installation.  We provide a no pressure process and we work with you to get the best carpet for your budget and lifestyle.