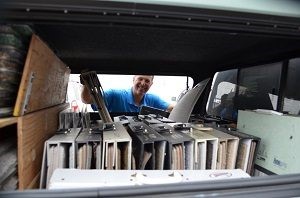 At  Coventry Flooring our goal is to make your shopping for carpet and flooring easier than ever. Our trained professionals  will visit your home and help you through every step of the process from selecting colors and fabrics from our mobile showroom, to providing the installation.   Of course you will be concerned with the price of new carpeting and what kind to get.   We will work with you to get the right kind of carpet for your budget and lifestyle.  Here are some things to look at:
Stains
Stains are one of the main reasons why people replace their carpet. Over time things happen. Food and drink get spilled. Dirt gets tracked in.  If you have pets than possibly pet urine.  All of these things get on the carpet and possibly into the padding. If you have had the same carpet for a long time and there are stains than it is most likely time to replace it.
Smells
Carpeting will absorb odors that penetrates deep into the fibers and even the padding if not cleaned and cared for properly. Proper cleaning and care is critical to keeping away odors from your carpet.  If you have pets when replacing your carpet you may want to consider a pet protect type of carpeting and padding.
Wear
The older your carpet is the more wear it will usually have.  If your carpet has small tears in it they can be repaired.  The older the carpeting and the more wear and tears you have than it is probably time to replace it.  If you have polyester carpeting than it will typically matt down and lose its form over time.  Nylon on the other hand tends to be tougher and stand up better to wear.  If after a deep professional cleaning it still does not look that great than it is probably time to replace it.
Replacing your carpet will need to be done eventually.  When you are ready to start looking give us a call.  We will come to your home and help you with the next decision. What kind of carpeting should I get now?