Stock Carpet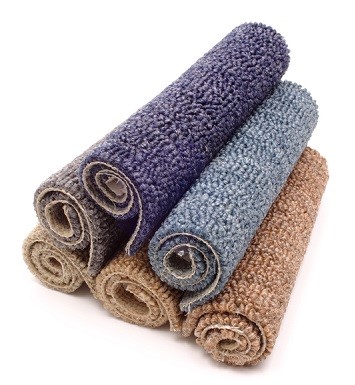 Fantastic specials on roll balances, mill discontinued products and remnants.
The Mills let us know when there are overstocked items that they need to move, they offer steep discounts on these products if bought in quantity. We in turn pass that discount on to the end user, thus saving many homeowners up to 80% off what they may normally retail for.
Sizes very and various colors are what have available at that time.
Need a quick turn around?
Need carpet that looks good but is inexpensive to help sell a home? Do you need a carpet for a rental property? All of these type products we stock here in Denver, thus eliminating the time it may take to land Carpet in Denver.
We run six plus crews and often times can squeeze a fast turn around if you are in a pinch.
We also stock high-end stain master nylon carpets as well for the consumer that need carpet fast, but would like a high quality carpet. We have in stock pattern carpets, "GREEN" polyester carpets, nylon carpet, cut pile carpets.
Remnants
Carpet remnants are an ideal solution for many carpeting projects and size restrictions. Whether you're on a budget, looking to carpet a smaller room, or designing a large area rug, the creative possibilities that remnants allow is limitless. At Coventry Carpets, we carry a tremendous selection of affordable carpet remnants, in sizes, designs and price ranges friendly to all tastes and budgets.
We have some wool remnants, stain master nylon remnants and polyester remnants. These products are perfect for the person who may only need one room carpeted. Or if you would like to do a set of stairs we have a multitude of options  Our warehouse is by appointment only, so please call one of our sales associates and they can walk you though the many options to choose from.
Area Rug Remnants
Remnants are perfect for converting into large area rugs, and can be used to improve the look and feel of any room in your home or workplace. Additionally, Floors at Your Door offers an excellent selection of un-bound carpet remnants, perfect for playrooms, garages or basements. Have yours custom-cut and bound to create a stunning area rug.
Remnant Installation
Carpeting a small room and in need of someone to install your remnant? No problem. We offer professional carpet installation for homes and businesses, and can install your remnant quickly, properly and at an affordable price. Stop in or call us to learn more!