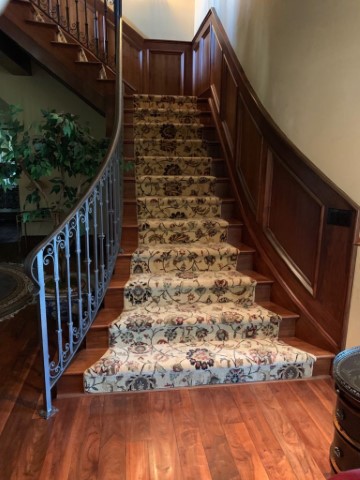 Everyone loves new carpeting because it feels so cozy under your feet. Fall is a great time to install new carpet before the holiday season arrives. Your house will feel like new with some fresh paint and new carpet. Have you been waiting to have a party or invite guests over because your home is not quite as nice as you would like it to look? Coventry has a beautiful showroom with lots of styles of carpet in stock for a quick turnaround. If you would like to we can come to you with our mobile showroom truck so you can match the carpet samples to your rooms.
Now is a good time to start looking for new carpeting to make your home beautiful for the fall season when we spend more time indoors watching television or just relaxing. The days are getting shorter and it is nice time to relax in your home with new carpeting.
New carpeting from an assortment of colors and styles. Here are a couple of our most popular carpet choices:
Stainmaster®'s PetProtect® line is a great choice of carpet for homes with pets. Stainmaster® the leaders in carpet stain protection have developed PetProtect® Nylon Carpeting which is designed to prevent carpet stains with their stain-resistant nylon.
STAINMASTER® TruSoft® carpet is a top rated soft carpet on the market. It has a plush feel under foot. TruSoft® carpet is manufactured from specially engineered nylon fibers to give it a super soft feel.
Coventry is the home of the lifetime installation guarantee! If you are looking for exceptional customer service and the best deals on carpet in the "Denver Metro" area we are the company for you. Call to schedule a meeting at our Denver showroom located close to 8th avenue and I-25 or for an in home estimate with our mobile showroom. We will be able to give you a total after examining the areas you want your carpet installed.
WHATEVER YOUR FLOORING NEEDS
WE HAVE YOU COVERED!