Header top right slogan
Home of the Lifetime Carpet Installation Warranty
Logo

logo1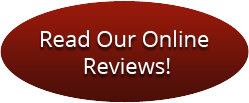 Showroom Address (By Appointment Only)
2618 W Barberry Pl. Denver, CO 80204
Fran McGrath, Re/Max Alliance 3000

"I've worked with Scot Johnson for years. Scot is prompt, efficient, knowledgeable and his pricing is the best. The quality of goods and his install crews are excellent. I recommend Scot to all of my clients who need carpet and have used Scot for my own personal home and would again".
Jim A. Urban

"Your Friend in the Real Estate business" Home Referral Team at Urban Companies 143 Union Blvd Suite 110 Lakewood, CO 80228 Office: 303-933-7000 Cell: 303-588-7000 Scott, I just want you to know that I appreciate all your great service in the past. My customers who are looking for carpet to sell their home or for those who are looking to put new carpet in their new home have been absolutely satisfied. You have always quoted a fair price and your consultation regarding color and quality has been a big help to those customers who need that extra care. You certainly are a person I can trust when I introduce my clients and friends for their carpet and flooring needs.
Joanne Ernstsen

Broker Associate/Fuller Sotheby's International Realty (formerly Broker/Owner Fuller Towne & Country Properties) I've been a broker in the Denver metro area for over 30 years. 90 per cent of my business is repeat and referral clients and I am constantly asked to recommend businesses for buyers and sellers needing to fix up their homes. Those businesses reflect on me….so I'm very careful about whom I recommend. I want someone who gives exceptional service always at a very fair price. Scot Johnson at Coventry Carpets is the epitome of that kind of business. I've called him for my own needs and enthusiastically recommended him to clients. Scot always has what I want at a great price. I don't feel the need to get a second bid, personally. I usually tell him I need it "yesterday", and he always responds.
Cindy McCoy

Interior Designer Coventry Carpets is all about customer service.  From Selection to installation, their attention to detail and overall client satisfaction is the reason I continue to work with them in all of my design projects.
Robbins Weiner Design

2115 S. St Paul Street Denver, CO 80210-4905 Office: 303.758.6839 Cell: 303.884.3053 Scot Johnson with Coventry Carpets makes the process of selection and installation very easy and efficient for the Interior Designer as well as the Client. I appreciate his professionalism! Peggy Weiner, Interior Designer, Robbins Weiner Design
Jeri Lyn Martin

Working with Scot and Tom at Coventry Carpets made the process of selecting and having new carpet installed an enjoyable project.  Scot was efficient in getting with me, helping me with my choices and following through on the project.  Tom and his team of installers were likewise efficient, very clean and considerate in my home.  Did I mention that Coventry Capets outpriced every bid I received, including my decorator's cost price???  I would use them again and recommend them often!
Appear latest carpet in sidebar
Residential Carpet

"Carpet has gone through tremendous changes over the last 10 years, Although, still the most affordable option for any residential space, carpet has become way more stylish, stain resistant, and soft. The beige "only" option of the past has been replaced with an assortment of colors, patterns, and designs."

Testimonials
I went with Coventry Carpet because of the multiple 5 Star reviews and I was not disappointed! I made the phone call and within a couple of days Scot came out to measure, show us some samples, and give us a quote. I found the quote to be extremely reasonable for a very good quality of carpet and pad. Just before installation day, the office called to confirm and answer any questions, letting us know the installers would arrive between 9:00 and 9:30 am. By 9:20 am Fermin and Billy showed up at our front door ready to work. I must say, these two were incredible - hard working and true professionals! We bought pizza for them and they didn't even stop to eat! The carpet looks beautiful - just what we wanted. I would have no reservations recommending Conventry Carpets to anyone wanting to have carpet installed quickly, professionally, and at a reasonable price!

Karen Bull
Make Enquiry
Showroom Address (By Appointment Only) 2618 W. Barberry Pl., Denver, CO 80204
Phone  720.903.2941
Schedule Appointment