Coventry-Carpets-Denver

logo1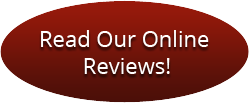 Showroom Address (By Appointment Only)
2618 W Barberry Pl. Denver, CO 80204
303-669-1176

[contact-form-7 404 "Not Found"]
Appear latest carpet in sidebar
Residential Carpet



"Carpet has gone through tremendous changes over the last 10 years, Although, still the most affordable option for any residential space, carpet has become way more stylish, stain resistant, and soft. The beige "only" option of the past has been replaced with an assortment of colors, patterns, and designs."

Make Enquiry
Showroom Address (By Appointment Only) 2618 W. Barberry Pl., Denver, CO 80204
Phone  303 669 1176
Copyright
© Coventry Flooring.