Header top right slogan
Home of the Lifetime Carpet Installation Warranty
Logo

logo1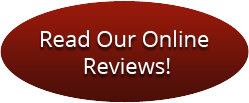 Showroom Address (By Appointment Only)
2618 W Barberry Pl. Denver, CO 80204
Whatever Your Flooring Needs
We Have You Covered!
---
Contact us for a free in-home consultation
and see why we have a Google 5 star rating with hundreds of reviews.  We truly are the best carpet installation company in Denver.  If you read through the reviews you will get a great idea of why people love and recommend us for their carpet installation. Coventry is a family-owned and operated company built on developing relationships with our customers by revolutionizing the way they experience flooring. Scot Johnson and Tom Burns created the company in response to over 50 years of combined service in the industry and their experience with what customers desired in a carpet store.
Our convenient mobile showroom
allows our sales consultants to come directly to your home where you can choose a product in your home's natural light and where one of our experienced staff can provide specifics about your project. We also have a showroom, which is by appointment only, where you can put together your entire flooring project. We understand that being honest and fair with our clients is the only way to grow our business. We are one of very few companies that guarantees the installation for the life of the carpet. That's because we have our own installation crews who are all insured and bonded. Your satisfaction is guaranteed!
New carpet or flooring is as simple as booking a free in-home appointment.
Our experienced staff will help you select the best flooring options for your budget and needs.
We can do the installation in a few weeks' time in most cases.
When you compare the same carpeting, padding and installation price that Coventry provides you against our competitors you will find that we are about 20% to 30% less overall and your installation is guaranteed for life! Referrals are the nicest compliment anyone can give our company that is why our company is 90% referral based since, since 2006.
---

gives us a 5-Star rating with over 200 reviews

gives us an A-Plus rating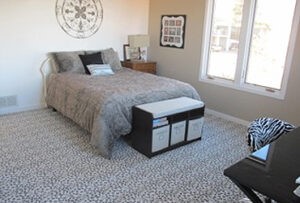 Residential Carpet
"Carpet has gone through tremendous changes over the last 10 years, Although, still the most affordable option for any residential space, carpet has become way more stylish, stain resistant, and soft. The beige "only" option of the past has been replaced with an assortment of colors, patterns, and designs." -

Testimonials
I went with Coventry Carpet because of the multiple 5 Star reviews and I was not disappointed! I made the phone call and within a couple of days Scot came out to measure, show us some samples, and give us a quote. I found the quote to be extremely reasonable for a very good quality of carpet and pad. Just before installation day, the office called to confirm and answer any questions, letting us know the installers would arrive between 9:00 and 9:30 am. By 9:20 am Fermin and Billy showed up at our front door ready to work. I must say, these two were incredible - hard working and true professionals! We bought pizza for them and they didn't even stop to eat! The carpet looks beautiful - just what we wanted. I would have no reservations recommending Conventry Carpets to anyone wanting to have carpet installed quickly, professionally, and at a reasonable price!

Karen Bull
Make Enquiry
Showroom Address (By Appointment Only) 2618 W. Barberry Pl., Denver, CO 80204
Phone  720.903.2941
Schedule Appointment